If you want to create and publish a book using Microsoft Word then I've got a real treat for you. In 2015, I created the 'Create and Publish a Book Using Microsoft Word Video Training video training course' to do just that.
However, I must point out that it does use the Microsoft Word application that I created called 1-Click Book Creation to do this. The good news is, you can get both bundled together for a steal of a price.
1-Click Book Creation – the Easiest Way to Create and Publish a Book Using Microsoft Word
1-Click Book Creation is what's called a macro-enabled template (a .dotm) in Microsoft's parlance. This enables me to code whizzy bits into the template to do the difficult parts that many struggle with, such as setting up the book, the margins, the gutter, the layout, the headers and footers, the table of contents, the correct spacing, fonts, and so on. But, not only did I create the app to do this, I also expanded it to cover all of the CreateSpace trim sizes . The trim size is the size of your book.
Check out the sample video further down the page
It also enables you to write a print book and then, with 1-click of a button, convert it into Kindle format. How cool is that?
Anyway, that's enough about 1-Click Book Creation (there's more on this site, I wrote another post about 1-CBC, click here to go to it), you're here because you're interested in my video training course.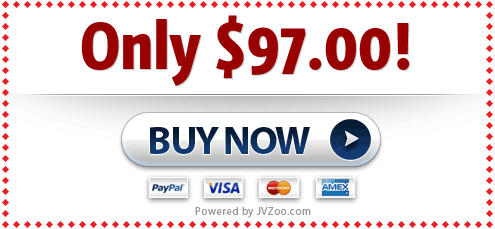 Create and Publish a Book Using Microsoft Word video training course contents
As you can see below, the video training course consists of 5 main sections:
Getting Started
About the Videos
AutoSave Options
Enabling Macros Within Word
Add and Save Your Book Information
Create Your Delimited File (this is your book record)
Setup Microsoft Word
Picture Compression in Word
Create Book
Check out the sample video here:
[monkeytools msnip="http://monkeyplayr.com/playr.php?u=1407&p=5143″]
Custom Menus
Sanitising Your Work
Transferring Content Into Your New Book File
Shortcut Keys
Show/Hide Characters
Deleting Existing Content
Updating Document Properties
Disclaimer/Testimonials/Dedication & Other Pre-loaded Content
Essentials
Table of Contents
Sections
Changing Styles
Creating Styles
Headers & Footers
Abbreviations
Indexing
Pictures
Cross-references
Moving Content
References
Export to PDF
Hello World
Publish to CreateSpace
Create a CreateSpace Account
Create a New CS Title
Update ISBN Number in Your Book File
Submit for Review
The Review Process
The Approval Process
Publish to Kindle
Create a Kindle Account
Export Your Book to Kindle
Submit & Publish to Kindle
Chapters & Drop Capitals
Insert Framing lines
Creating Your Book Cover (Before)
Creating Your Book Cover (After)
Distribution
Post-editor Review

That's over 6 hours of video content to help you go from idea through to publising your book on CreateSpace and Kindle.
It doesn't get any easier than 1-Click Book Creation.
Get it now, get instant access after purchase, and start your shortcut to success today: